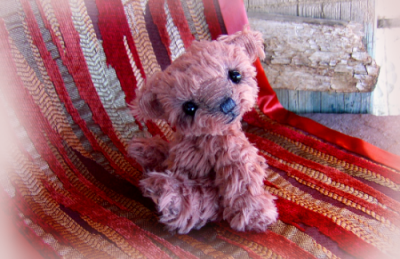 This little guy is, as yet un-named but is just so cute. He is very similar to a bear I did about a month ago, Bo. Each bear is unique and quite different even
if the same pattern, etc are used.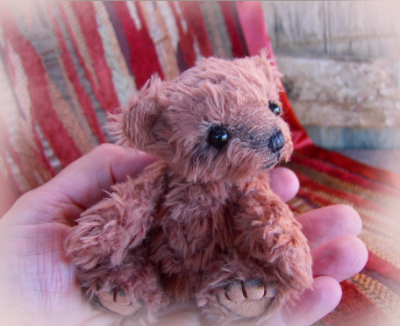 And this little bear is really quite unique and special, I really enjoyed making this little guy. He is a mere 4.25 inches tall, standing (and, yes he can stand, when gently coaxed)and has a
sweet wobble head, and is string and disk jointed.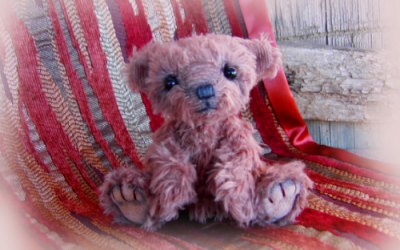 Ultra suede foot pads and a bit of shading on his feet and face. Embroidered nose and mouth and black bead eyes.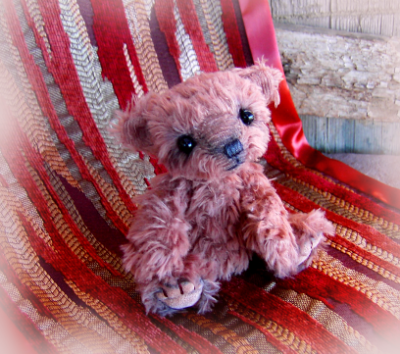 I've truly enjoyed making this bear I hope you've enjoyed your visit!
Update: Yay! This sweet little bear, has a sweet name to match, Peanut, I love it!!
(My 19 year old son, Ian thinks it's perfect too!!)
Thanks!!! ;)