Oh My Goodness. . .
What a wonderful surprise,
I woke up to find that my sweet little bear had been included in a wonderful
bear treasury.
Just click the treasury picture below and
you can go directly to Etsy and see the wonderful
treasury. Oh, I'm so thrilled, my bear is in such
wonderful company, I've admired many of these
artists for a long time! :D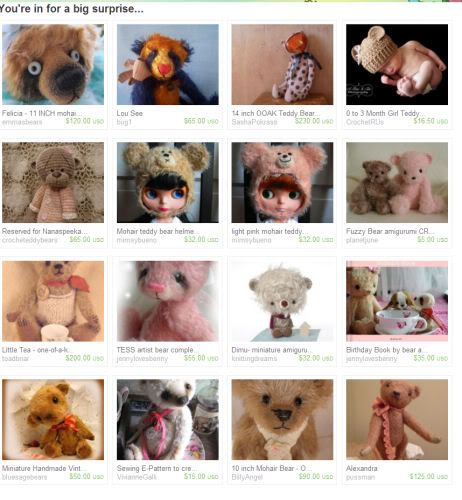 P.S. I have a cute little ellie I've been working on that should be done soon.